With vintage oars, tiny cabins, and tons of communal space, a property for sale in Kerhonkson, NY, will intrigue fans of the Amazon series "The Marvelous Mrs. Maisel."
Located well-nigh two hours due north of Manhattan, this place is reminiscent of the show's campy summer retreat from New York City.
But the price tag for this Catskills throwback is firmly rooted in the 21st century. It's on the market for $795,000, which is double the town's $349,000 median listing price.
Dating to the 1930s, the mishmash of ramshackle cabins on a whopping 77-acre spread is known as Kalaka Village. There are a total of 10 bedrooms and 10 bathrooms, but a proprietrix must be ready to put in some work. Before these cabins can be advertised as well-flavored retreats, they'll require some TLC to bring them when to their kitschy glory.
The upkeep needed includes a refresh of the surrounding landscaping and an inspection of the vintage cabins. Still self-aggrandizing winsome knotty-pine walls, it has plenty of recreate to unlock.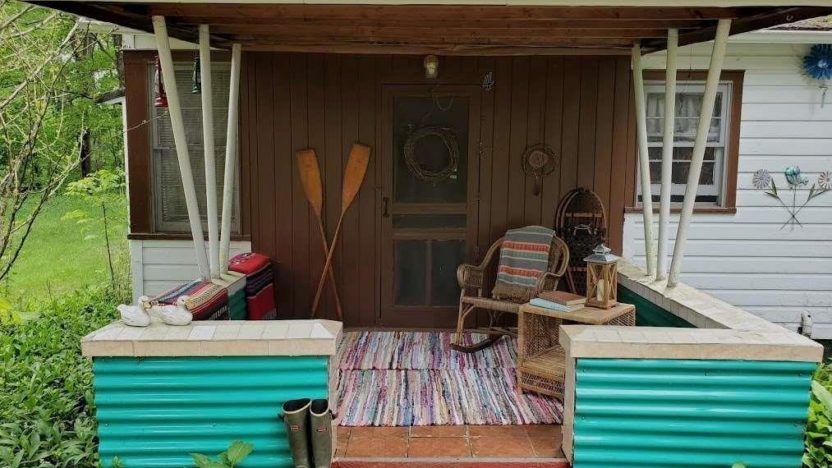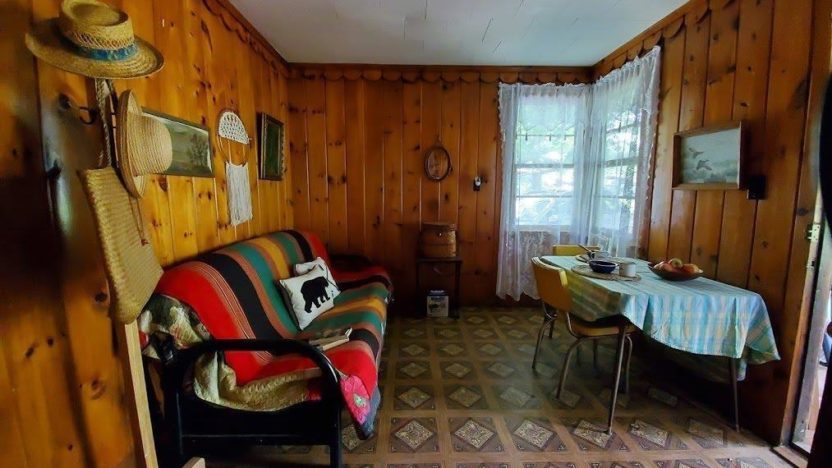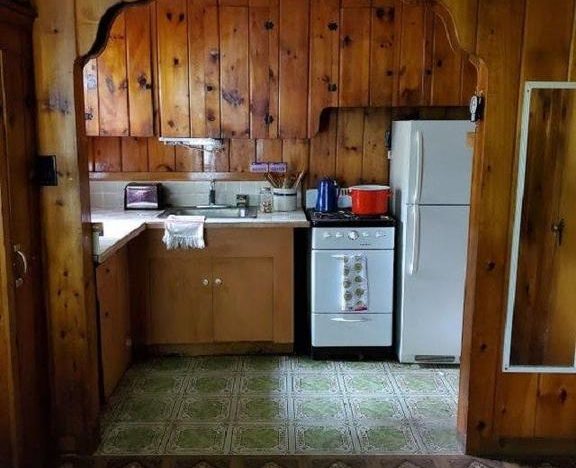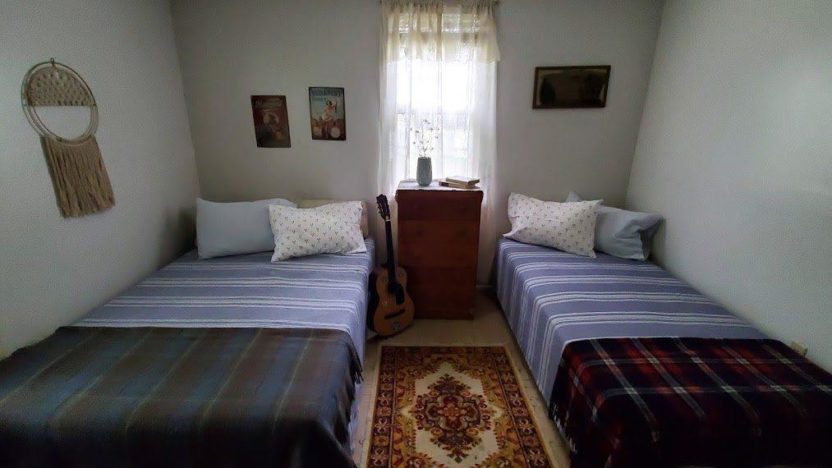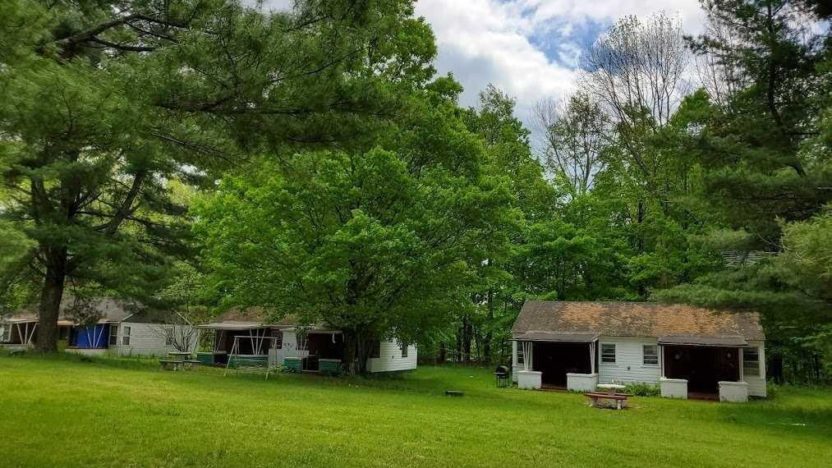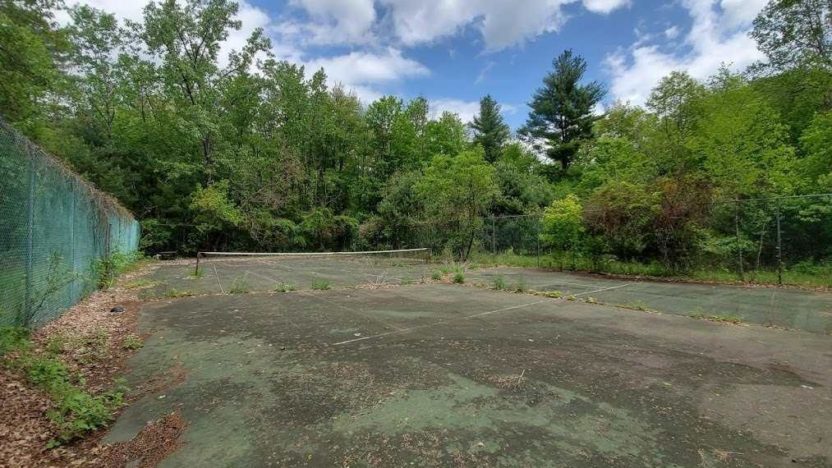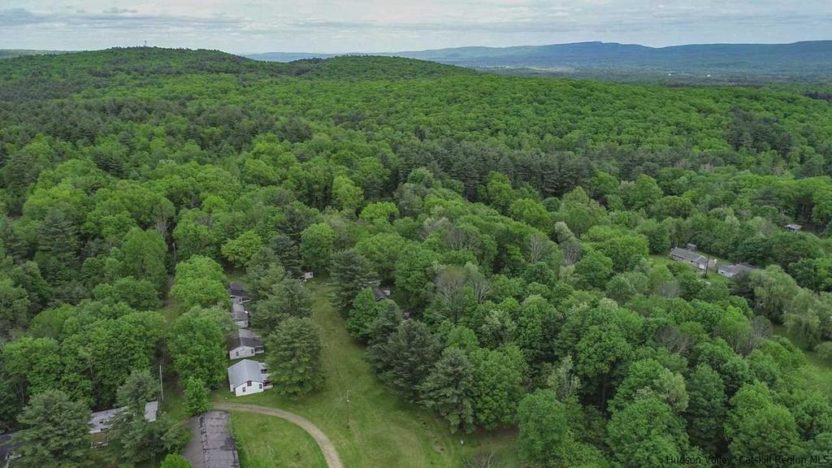 Communal areas on the property include tennis courts, hiking trails, and an in-ground pool. All these suavities will require a revamp: The pool appears tuckered and tired, and the tennis courts will need to be cleared of vegetation.
But the locale is tough to top for its natural beauty. The property is buffered by hiking spots, including Mohonk Preserve and Minnewaska State Park. Gorgeous views of the Shawangunk Ridge are visible throughout.
The property is tucked into what's known as the "Borscht Belt"—a popular summer retreat for Jewish families for decades. The fictional Maisel family was simply joining the prod in the area's heyday in the 1960s.
While the Belt has faded, current nearby attractions include Arrowood Farms (a brewery and distillery on a farm) and Ravenwood (a seasonal sublet shop and sideboard within a 19th-century barn).
The listing moreover says that the property's four parcels could be subdivided for development. A nearby example of recent minutiae in the zone can be found at Hudson Woods, where there are 26 homes on 131 forested acres. Perhaps this forlorn zany might be razed in favor of modern homes?
Kerhonkson is well-nigh 100 miles north of New York City and 30 miles west of Poughkeepsie.
Baris Demirel of Berkshire Hathaway HomeServices Hudson Valley Properties is handling the listing.